Faculty and Staff
Our faculty have either completed Waldorf teacher training or are currently pursuing Waldorf teacher training—and all participate in continuing education opportunities, self study and mentoring. Dedicated, supportive and knowledgeable, they partner with families to provide children a unique and rich education.
Parent-Child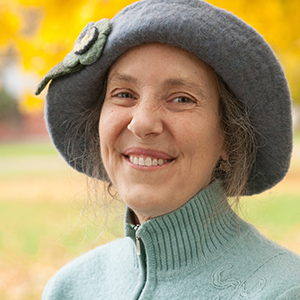 Pat Hughes is our parent-child program teacher. Pat's class is a relaxed learning environment for young children and their caregivers. Pat has a B.A. in Communication Studies and a teaching certificate. Pat attended Foundation Year at Sound Circle Center and LifeWays training at Rudolf Steiner College.
Nursery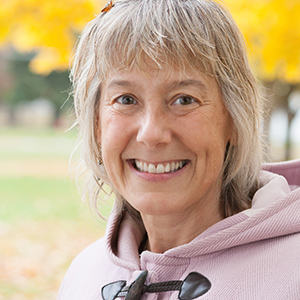 Renee Rahn is the Honeybee nursery lead teacher.  Her education includes four years of study at the University of Oregon, majoring in education and piano performance, and a degree in education from Eastern Washington University. She has worked with young children in a variety of capacities and has taught preschool since 1987.  Renee also teaches handwork classes for children in many venues, and has studied puppetry for the young child with the Juniper Tree School of Puppetry, child development at Rudolf Steiner College, and completed her Waldorf early childhood teacher education through Sound Circle Center.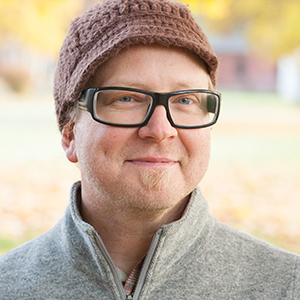 Ryan Rayniak is our Huckleberry nursery lead teacher. Ryan is a dedicated advocate of the realization of Waldorf education in Spokane. He assisted in the development of our Parent Circle from its inception and has also served on our Board of Directors before he was called to teach. Ryan has a B.A. in Communication Studies from Portland State University and is currently pursuing his Waldorf early childhood teaching certificate.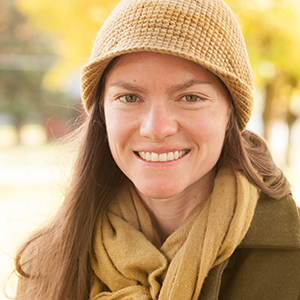 Heidi Montez is the Assistant for the 3-day Huckleberry Nursery. She has worked with young children in a variety of settings including Montessori and Reggio Emelia, and this is her first endeavor in Waldorf Education. She comes to Windsong with a strong curiosity and desire to learn, and with a long term passion for being with young children. Heidi has a diverse background. She grew up in vibrant and diverse Los Angeles, CA and has lived in WA for the past 11 years. She graduated from The Evergreen State College with a dual BA/BS in Biology and Sustainability. Heidi is passionate about being connected to nature, to our food, and to each other, and is constantly working on approaching life with a holistic, well rounded, and sustainable mindset. She spends her free time in her garden and kitchen, doing a variety of crafty projects, singing, and visiting the wilderness as often as possible.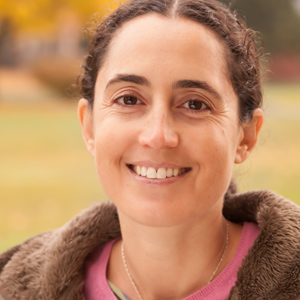 Aubri Metter is our 2-Day Huckleberry Nursery assistant. Aubri has been working with young children for many years in a variety of settings and has experience assisting in 2 other Waldorf preschools. She is originally from Bellingham, WA and spent 20 years living simply in the jungle of Hawaii. She recently moved to Spokane. Aubri is a certified Ashtanga Yoga teacher. She loves preparing healthy vegetarian food and spending time outdoors with her 2 children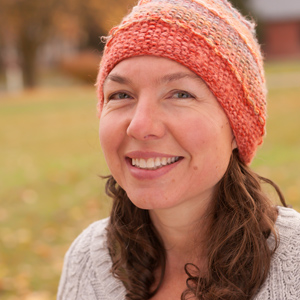 Sarah Mortenson-Gauss  is our Honeybee nursery assistant. Sarah holds a Bachelor of Arts degree in Psychology from Luther College and a Master of Education degree and teaching certificate in Special Education from Gonzaga University. She worked for over a decade consulting and teaching young children in a variety of settings. Sarah's experiences as a child living in the woods without electricity and as an adult working and living abroad in Norway and the United Kingdom have helped to shape her outlook on childhood and education. She is an advocate for children's play in nature and for the preservation of childhood.  Eager to deepen her understanding of Waldorf Education, Sarah has attended Summer Intensives at Sound Circle Center for Arts and Anthroposophy, and she was honored to take part in the founding cohort of the Grades Study Group here at Windsong.
Full-time Mixed-age Program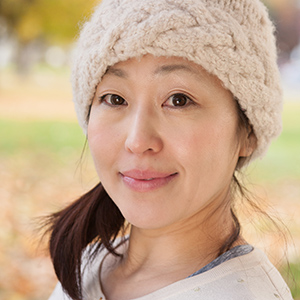 Kumi Akiyama is our full time mixed age nursery-kindergarten teacher.  She completed her Waldorf Early Childhood Teacher Education at Rudolf Steiner Centre in Toronto, Canada in 2009.  She has a B. A. from Doshisha Women's College of Liberal Arts, Kyoto, Japan with middle school and high school teaching certificates.  She has seven years experience as Waldorf Educator, one year at a Waldorf preschool initiative in New York and two years at an established Waldorf school in Massachusetts, and has lead our Star Kindergarten program for four years. Kumi was born and raised in a beautiful place in Japan having both mountains and ocean nearby.  She learned cooking, baking, sewing, knitting, drawing, and painting from her mother, and swimming and growing vegetables and fruits in her garden from her father.   She plays the piano and is an accomplished artist and puppet maker.  She brings a warm and kind spirit to our school.
Part-time Kindergarten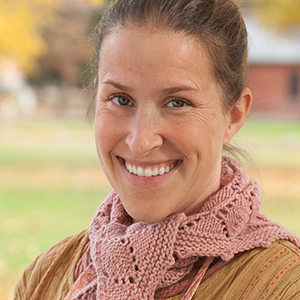 Lauren Bergstedt-Kohler is the lead teacher for Sunbeam Kindergarten. Lauren earned her Doctorate in Physical Therapy from the University of Puget Sound and has been a practicing physical therapist since 2005 working with both children and adults in a variety of settings, including Spokane Public Schools. Her experience with young children and deep understanding of their movement needs bring an important perspective to our early childhood program. Lauren completed an advanced therapeutic course for Waldorf early childhood educators offered by the Denver Center for Anthroposophic Therapies and has a Waldorf Early Childhood teaching certificate from Sound Circle Center. Lauren is a founding teacher of Windsong School and worked previously as a lead teacher in our parent child program.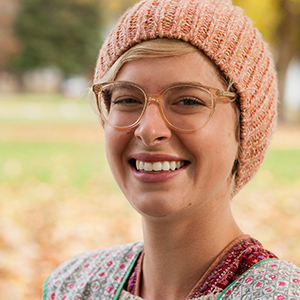 Claire Browning is the assistant in our part-time kindergarten class and the afternoon teacher in our full-time kindergarten. She graduated from the University of Oregon in 2012 with a Bachelor of Arts degree in Art and has been a nanny for many years for children whose ages range from infant to junior high. She is currently enrolled in Waldorf early childhood teacher training through Sound Circle Center and is excited about Waldorf education. She is a Spokane native and loves Spokane because of its proximity to the river and the mountains.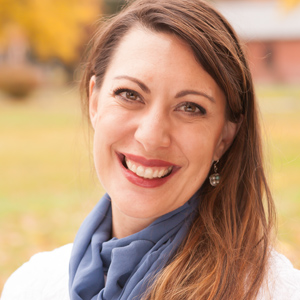 Rachel Cruz is the assistant in our full-time kindergarten. Biography coming soon!
Grades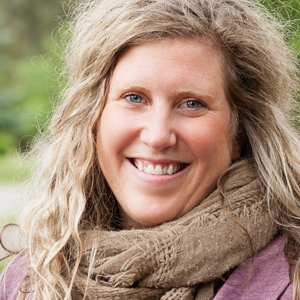 Michelle Dowling is our first grade teacher. Michelle has worked with children from age two through high school in many different environments and capacities, but her passion for working with children came to fruition with her experience as a camp counselor and staff member at summer camp on Lake Coeur d'Alene.  She has spent many summers nurturing the personal and spiritual growth of children along with the joy and love of the environment and mother earth. She has been expertly described as "bringing a rare mix of kindness and ferocity in what she does, while making sure that the children are at the heart of any decision."  Michelle has attended both North Idaho Community College and Spokane Falls Community College, with an emphasis on Early Childhood Studies as well as Elementary Education. She is finishing her studies and has begun her journey into Waldorf teacher training. Michelle has also participated in the cohort founding Windsong's grades preparation study program. Born and raised in Spokane and the Pacific Northwest, she is a lover of the outdoors, adventure, and organic gardening. She enjoys hiking with her two dogs and spending time in the woods camping or on the lake canoeing.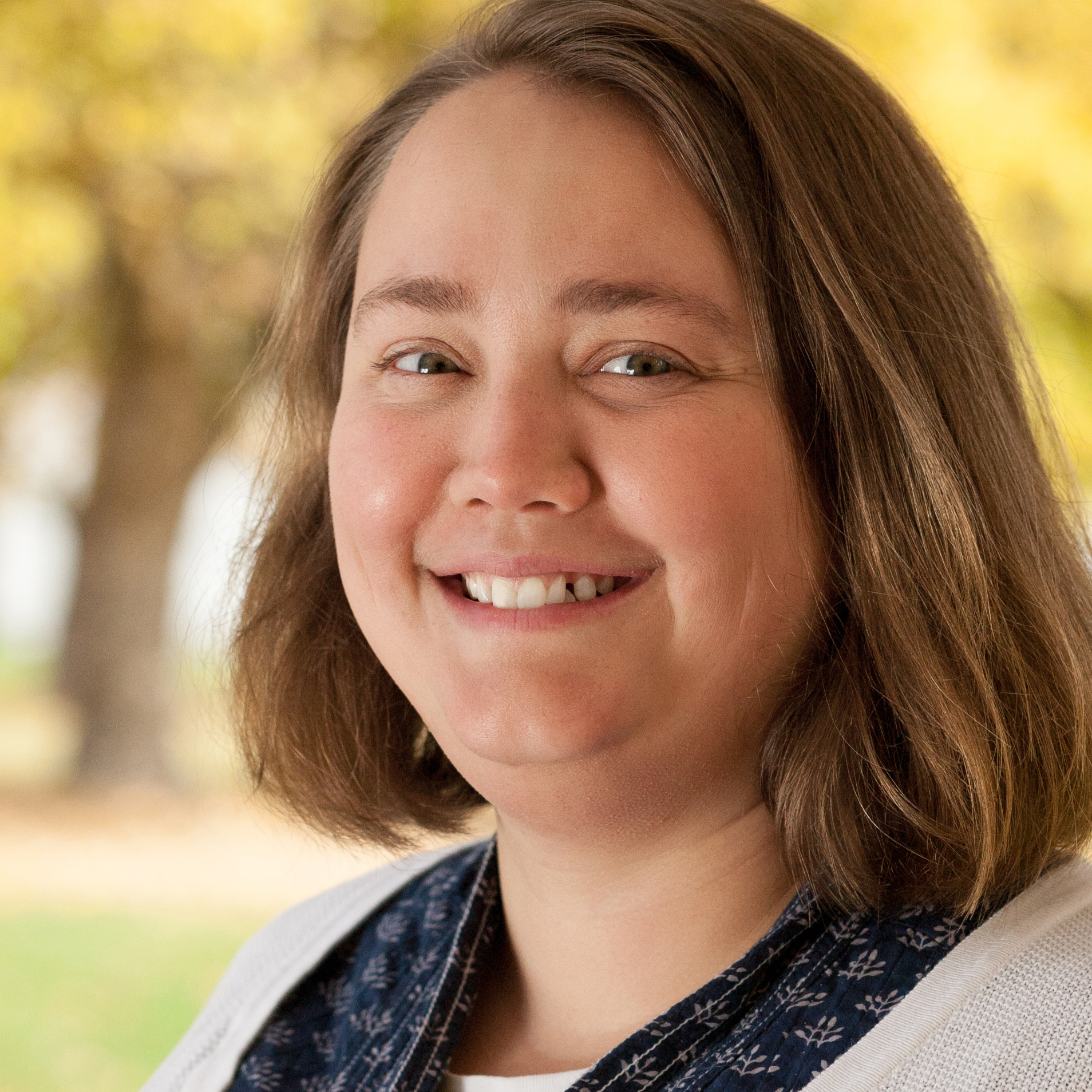 Holly Hicks is our second grade teacher. Holly has over ten years experience working with children of all ages in a variety of settings. She has a Bachelor's of Science in Psychology.  Holly has attended early childhood courses at Rudolf Steiner college in Sacramento and is enrolled in her early childhood Waldorf teaching training with Sound Circle Center. Holly has served as a substitute teacher at Windsong in both the nursery  and kindergarten classes, where her groundedness, warmth and patience were well-appreciated. Born in Ohio, Holly has lived all over the country and also in Germany for several years. She greatly enjoys cooking, sewing, woodworking, and reading. Holly is passionate about the importance of play for young children and helping the school reach long-term sustainability.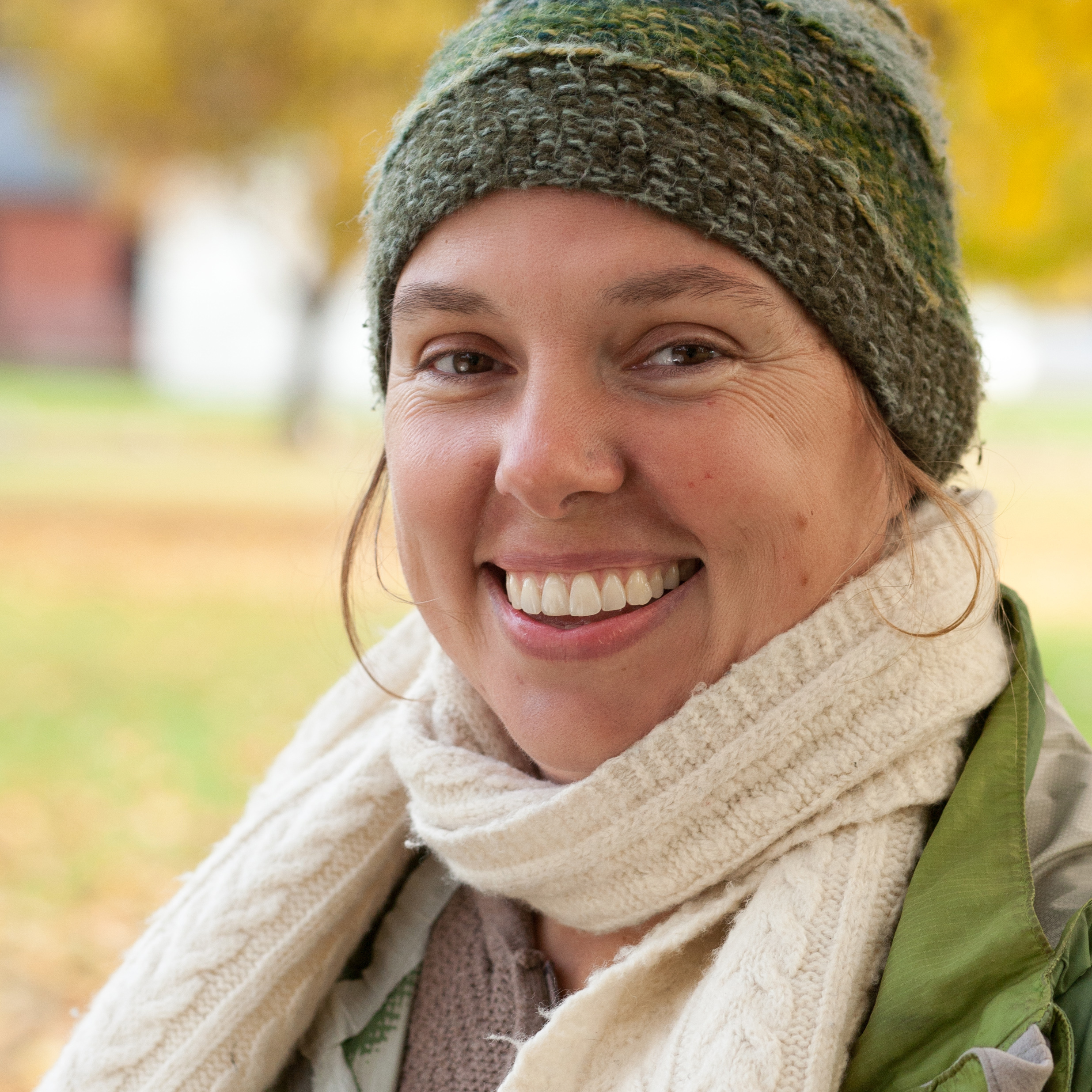 Eve Bowers is our third grade teacher.  Eve brings a decade's worth of involvement with Waldorf education to her work at Windsong with experience in both the early childhood and grades settings. She is a graduate of Portland State University with a degree in Biology. Eve received her Waldorf teacher certification through Sound Circle Center in 2014.  Eve is a founding teacher of Windsong School.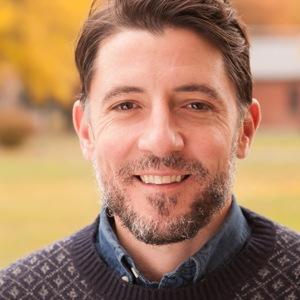 Brian Blessing is our fourth and fifth grade teacher. Brian has seven years of experience in education as a teacher, college advisor, and tutor.  He recently received a graduate degree in education and teacher certification in English Language Arts at Providence College in Rhode Island.  Brian completed his undergraduate work at Georgetown University in Washington, D.C. and Trinity College in Dublin, Ireland, where he earned dual degrees in English Literature and Human Resource Management. Mr. Blessing has completed the Foundation Year of Waldorf teacher training with Sound Circle Center in Seattle, WA.  Previous to his career in education, Brian worked on the decks of fishing vessels from the rocky shores of New England to the remote waters of Alaska. Brian has enjoyed a life-long love affair with books and foreign cultures, and is conversationally fluent in Spanish.  Little known fact – Mr. Blessing once drove an old beat up Jeep from Rhode Island to Buenos Aires, Argentina!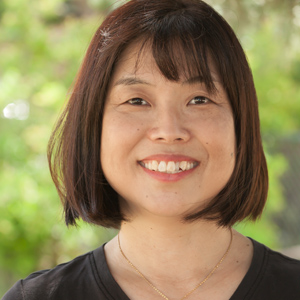 Akiko Melton is our Japanese specialty teacher. Akiko was born and raised in scenic town near Nagasaki City, Japan.  Her parents believed strongly in the need for civic and cultural involvement and this has become her passion as well.  In the years after earning her undergraduate degree from Tachibana University in Kyoto, she was instructed at all educational levels.  While raising her children in Spokane, she has been employed by local universities to help foster cultural and professional exchange programs.  Her interest in bringing together people from diverse backgrounds extends to all aspects of her life and work.  We are delighted to welcome her back to Windsong School.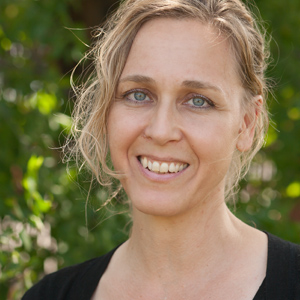 Jennifer Cox is our Music Specialty teacher, giving instruction in General Music and Strings. A Spokane native, she has lived here most of her life, minus about 10 years away for education and musical adventures. She has a degree in cello performance and has been either teaching or playing professionally since middle school. Homeschooling her five children brought her into the world of both Waldorf and Montessori educational methods. She spent the summer of 2014 at Montessori teacher training and the summer of 2015 attending two Waldorf  summer intensives in Chicago and Louisville. She intends to return to both in 2016 as well as a string teachers convention in Indiana. Jennifer loves her job, and we are fortunate to have her knowledge and experience devoted to developing our music program.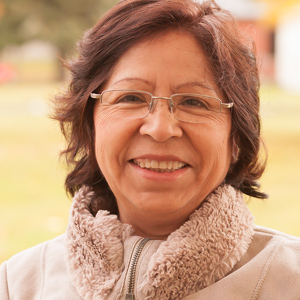 Florencia Saenz is our Spanish teacher. Flor was born and raised in Peru and lived there until 2014 when she and her husband moved to the States to be closer to their children and grandchild. She comes to us with much teaching experience having taught English to children in Peru. As a native Spanish speaker, Flor wants to share the principles of proper Spanish while imparting the beautiful nuances of her language.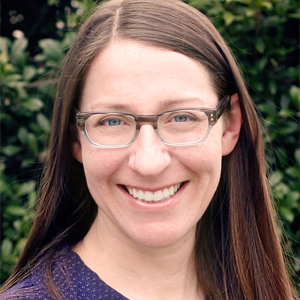 Marta Matsumoto is our Handwork specialty teacher. She holds a Bachelor's degree in Environmental Biology from the University of Colorado and spent a post-baccalaureate year serving as an AmeriCorps volunteer, visiting rural Oklahoma schools teaching with the American Red Cross. She worked many years as a children's educator at the Sam Noble Museum of Natural History in Norman, Oklahoma. Marta's love of handwork began as a young child; learning to sew, knit, weave, and spin wool at her mother's knee. She enjoys combining her love of science with her love of the natural world by collecting all sorts of natural materials with which to dye wool and silk. Marta strongly agrees with Steiner's tenet that the experience of touching wool, wood, cotton, and other natural materials that we use in handwork not only adds a richness to our sensory lives, but also to our ability to think and work with logic and creativity.
Administration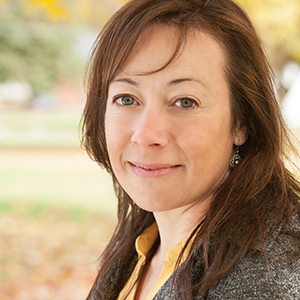 Breann Treffry is our school Administrator. Breann shares our passion for education and our drive to see Windsong thrive. She was born and raised in Spokane and has three children. Breann has a degree in Interior Design, and comes to us with much experience in administration as she has held administrative positions in a variety of industries. Her last several years have been dedicated to her children's education, both in homeschooling and providing enrichment and support to their classrooms. Breann's professionalism, attention to detail, steadfast good humor, and stamina for work are blessings to our school.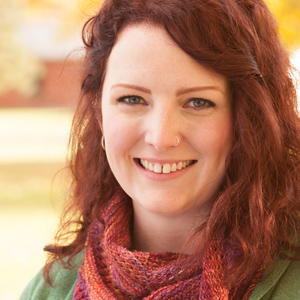 Ashley Strine is our Enrollment and Outreach Coordinator.  She is a lifelong Spokanite who lives with her husband and three children. Ashley grew up valuing volunteerism and has worked for non-profits and community based organizations most of her life. Her education includes three years of study at Whitworth/WSU majoring in Biology and Nursing and is a member of Windsong's founding Grades' Study cohort. She embarked on her personal study of Waldorf education and pedagogy seven years ago. She delights in sharing her knowledge, skills, and passion for Waldorf education here at Windsong.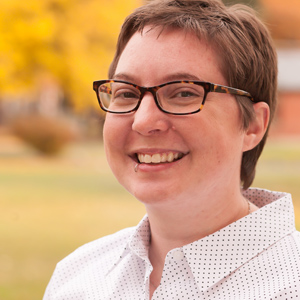 Megan Cuilla
is our Administrative Assistant. Megan, who has more than a decade of experience working with local non-profit organizations, holds a master's degree in creative writing from Eastern Washington University. Megan lives in the West Central neighborhood with their husband and pet rats. Megan loves reading, creating art, singing while driving, and spending time with family and friends.