Festivals
Festivals are an important and meaningful part of community life at Windsong. They provide a supportive framework for the school year: carrying us along with the rhythms of the seasons, leading us to reach for deeper meaning amongst our busy lives, and connecting the community with a shared sense of anticipation.
Look for community festival information on our Facebook Page and School Calendar. Festival dates are also listed on our Events page. Classroom specific activities will be communicated by the class teacher.
Martinmas – From France comes the legend of St. Martin, who as a young man passed under an archway in the city of Amiens and discovered a poor beggar huddle there.  The man was nearly naked, shivering with cold, and had received no alms to assist him.  On seeing him, the young Martin took his own cape from his shoulders, ore the garment in half and covered the poor man to warm him.  The following night Martin had  a  dream in which he saw Christ wearing this same piece of his cape.  The experience confirmed in him his devotion to all mankind regardless of their station in life.  Martin went on to become a patron saint of beggars, drunkards and outcasts.  He was known for his gentleness, his unassuming nature and his ability to bring warmth and light to those who were previously in darkness.  Taken from Festival, Family and Food by Diana Carey and Judy Large.
The Windsong Community celebrates the Martinmas Festival with a lantern walk.  The lanterns are made by the children in their classrooms in preparation for the festival.  The walk is reverent and a simple song is sung by all.  At then end of the lantern walk, we gather around the fire in silence to hear a retelling of the story of St. Martin.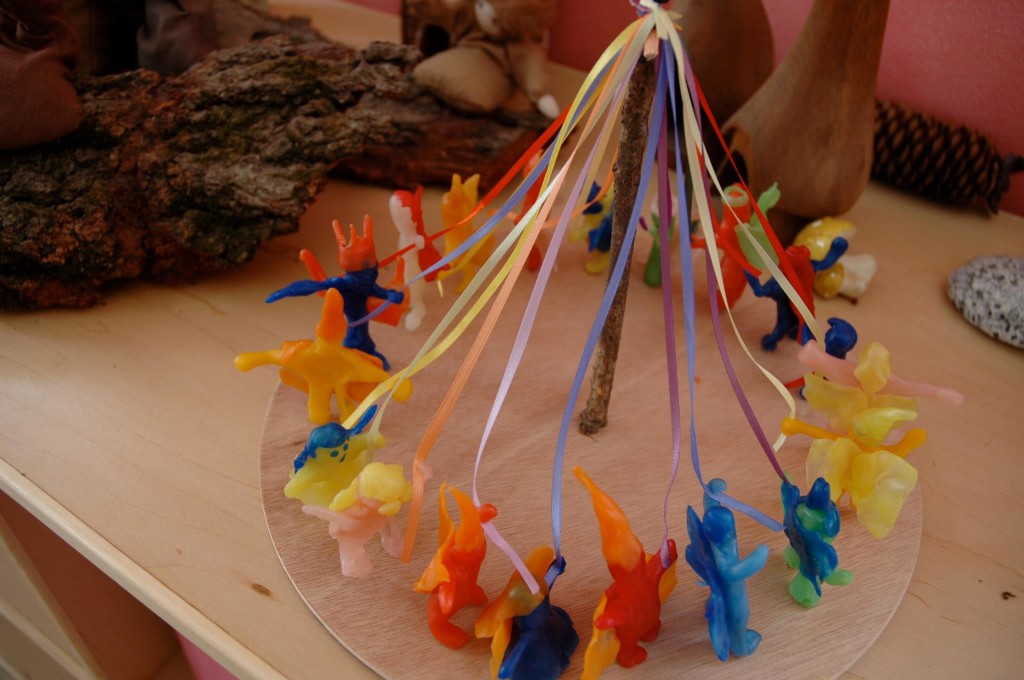 May Day
– May day was in ancient tradition, the celebration of summer in the Celtic lands, and in Roman tradition, sacred to Flora, the goddess of spring.  The Maypole itself represent the tree of life and fertility of the land as well as a reminder that the warmer days are coming.