Windsong School Blog
By Shane Freeze
This piece originally appeared in our Winter 2016 newsletter.
As a parent of two Windsong kids for the last 4 years, there are a few things I have learned (trial by fire of course). I always thought it would be nice to have a new parent orientation so, parents would know what to expect when they take the plunge into the amazing world of Windsong. This sentiment was reiterated last winter as I was picking up my 2nd grader. I walked around the corner of the grades building and as usual there were a few parents standing around talking and watching their children play.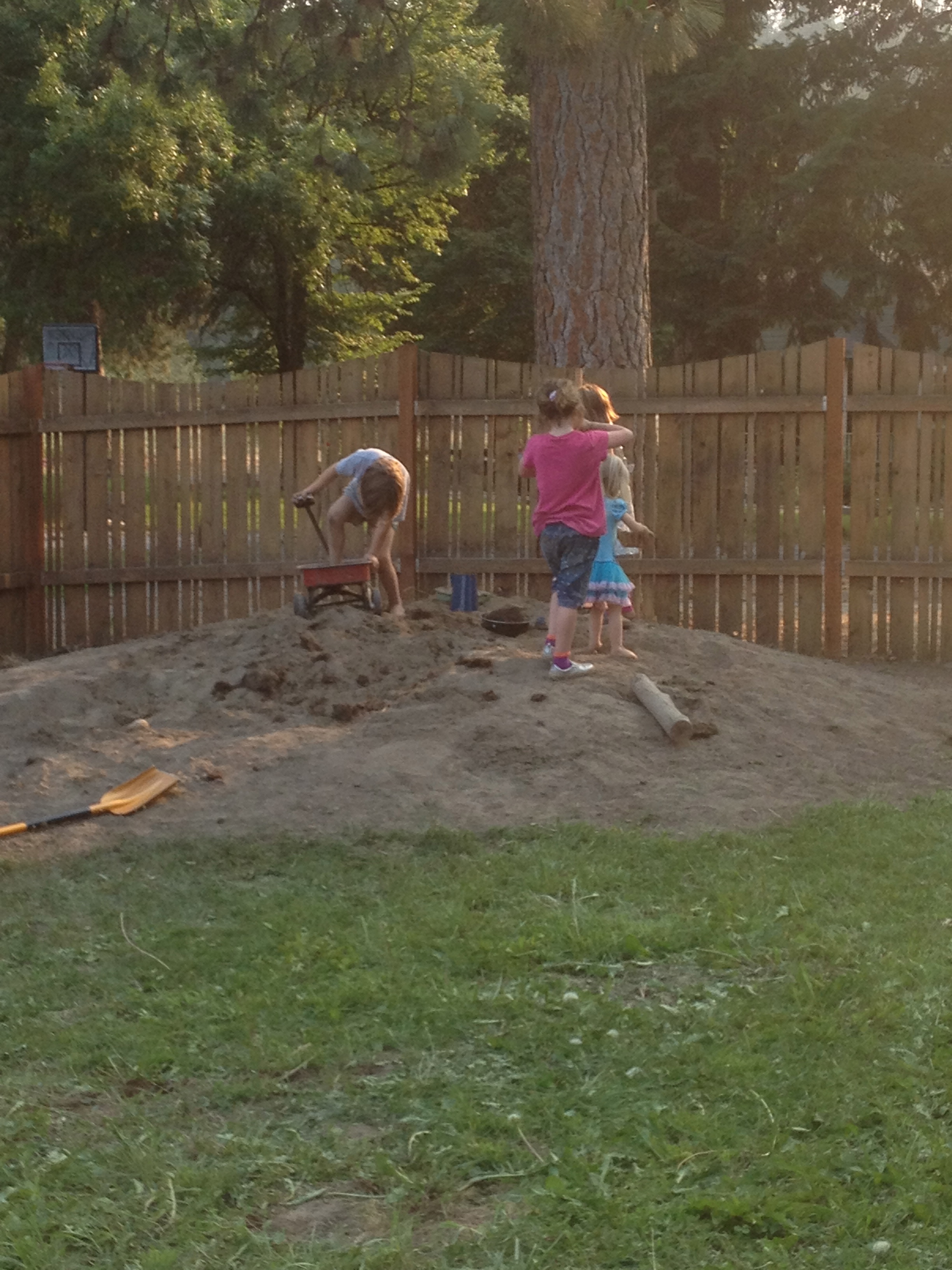 There was one parent in particular who caught my attention as she stood there holding mud covered snow pants and coats. I smiled and happily said "Welcome to Windsong!". She forced a smile back at me, but I could read between the
…
Read the Full Article.
Bring consciousness to everything you do.
This is something that stood out for me from the evening with Michael Soule.  This is something that is an integral part of Waldorf education and of Windsong School.  It is something that we, as parents, want for our children and for ourselves.
Michael Soule came to speak to our community on Friday April 25, 2014.  Michael has been involved with Waldorf education from many different angles, parent, teacher, administrator, and mentor.  He spoke to us about our common goal for our children: to help our children to become as realized as possible.  However, this is not as easy as it seems.  Michael pointed out that we live in a world that can include both professional athletes who make millions of dollars per year as well as a world that has millions of displaced refugees.  How do we raise our children to live in …
Read the Full Article.
Relationships are the true movers and shakers of our lives.  Isn't it true that if we take a moment to reflect on how we've come to be where we are today we can almost always credit key relationships?  I know that's true for me – and that it's true for Windsong, too.
We came to be at our site through a relationship formed by a note in a library book, for instance.  One of our board members discovered a book she had on loan from the library was reserved by someone else who was apparently interested in reading some of Rudolf Steiner's writings on education.  So she slipped a note in the book with her e-mail address.  A connection was made and the woman who reserved the book later said she knew the perfect site for a Waldorf school – a light-filled four room classroom on the Mukogawa Fort Wright …
Read the Full Article.
Including handwork as a serious and ongoing part of the school day is unique to Waldorf Education.  Working with the hands is such a healthy activity.  Working with beautiful materials is such a healthy activity.  And working with natural hand-made materials is such a healthy activity!  I remember when my daughter was in kindergarten and she brought home a set of pony reins made with a rope of finger crocheting – she still has those reins today and they are used often, and in a variety of ways.  I remember all of the First Grade boys playing catch with the balls they had knitted – their first knitting project.  When a prospective parent was questioning my daughter's teacher about why so much time is devoted to handwork he received many compelling answers such as that handwork provides an opportunity to teach the value of precision and attention to detail, how …
Read the Full Article.
Today I visited the Sandpoint Waldorf School to attend their alumni panel.  Several former students were on hand to take questions about the results of their Waldorf education.   Most of them were high school or college students.  They sat in front of an audience of about forty adults, with a smattering of Sandpoint upper grades students.  The questions started right off the bat: Were you able to fit in at the public high school?  Were you well prepared?  Did technology present a problem for you? Do you think your Waldorf education provided you with an advantage, or a disadvantage?
Many of the panelists told about a transition to high school that was overwhelming to a degree – high school seemed scary, really big, and unmanageable.  I found myself thinking that I felt this way too, though I did not enter high school from a Waldorf school, but from a large …
Read the Full Article.
Today Eve Bowers and I spent the morning, (8:30 – 12:30) at the Sandpoint Waldorf School. I just wanted to take a few minutes to share my thoughts and feelings about it, along with a recap of what took place, and to encourage those of you that are interested or on the fence about Waldorf, to make the trek to the school.
What a wonderful experience it was. We visited just the 6th grade class, taught by Michael Seifert, a truly welcoming and obviously dedicated teacher. The class began right on time, with the students reciting a verse together…by memory. This alone brought tears to my eyes, because honestly, I have never seen anything like it…and they do this everyday!!! The children were standing, and seemed to be very focused on the task at hand. After the verse, they got ready to …
Read the Full Article.